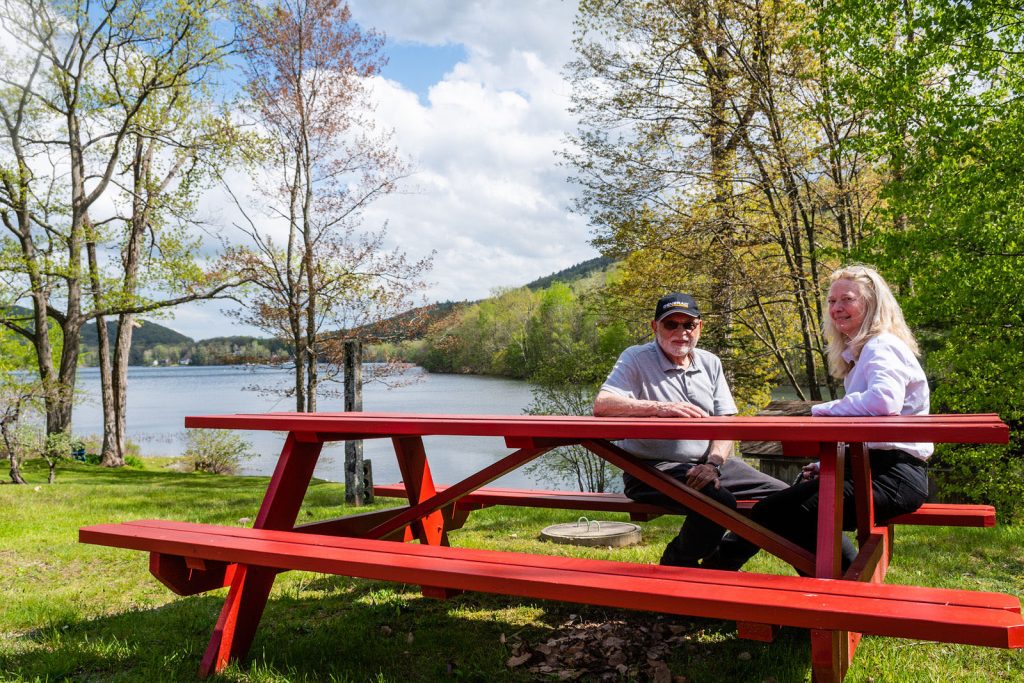 Nestled in the Hidden Hills of Western Massachusetts, the Berkshire Lakeside Lodge is positioned to provide to you the ideal location for a totally enjoyable experience at any time of the year.
Located just 4.6 miles from exit 10 (Lee exit) off I-90/Mass Pike, the Lodge rests on Jacob's Ladder Road (Rt. 20), named a scenic byway with easy access to a host of world-class activities.  Or, just enjoy the Lodge setting on 2.7 acres and 500 feet of shoreline just 100 yards off the Appalachian Trail.
Berkshire Lakeside Lodge is an owner occupied business that provides eight motel units at the mouth of Greenwater Pond which consists of 88 acres of crystal clear water to meet all your recreational tastes.  Enjoy using our complimentary kayaks, row boat or canoe and paddle out to the designated swimming area mid-pond or excellent fishing both on the pond or on other lakes in the Berkshires (Mass fishing license required).
When you stay in one of our motel units you can enjoy a complimentary daily muffin and assorted coffee/teas in our breakfast room. Each room is furnished with either one queen, one king or two full-size or two twin-size beds, private bath and features a view of the lake and the expansive lawn. Amenities include satellite TV, refrigerator, Keurig coffee maker and WiFi access as well as a public grill.